In this post, we will teach you the whole method to use touch-up spray paint to correct those surfaces which are not painted evenly or have some issues in them.
Better to follow all the steps explained in this guide in order to correct the paint and later after drying get satisfactory results.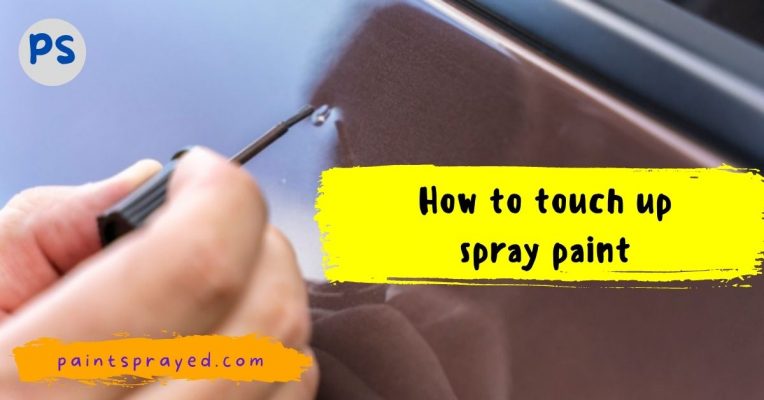 No matter what you think, furniture and walls are not meant to be painted. But there is a need sometimes to touch up the paint.
This blog will discuss the different ways in which you can do this and the different approaches to touch-ups.
Use Aerosol Touch-Up Paint for touch-up purposes
The first step is to identify your car or any other surface, then get the exact color paint you will need for your car.
Aerosol spray paint is my favorite because you can use it for small jobs, such as touching up small scratches on the car and for filling in the chip marks.
It is more expensive, but you can use it for many years. Aerosol spray paints are available in most automotive stores and even in many home improvement stores.
Brush-On Touch-Up Paint for touch up the purpose
Brush-on touch-up paint is a perfect product for homeowners to hide the small scratches, scars, and dents in their cars.
There are some easy steps to follow that will enable you to achieve a perfect finish to your car.
The first step is to clean the area that is to be painted. Before applying the touch-up paint, make sure that your car surface is totally clean.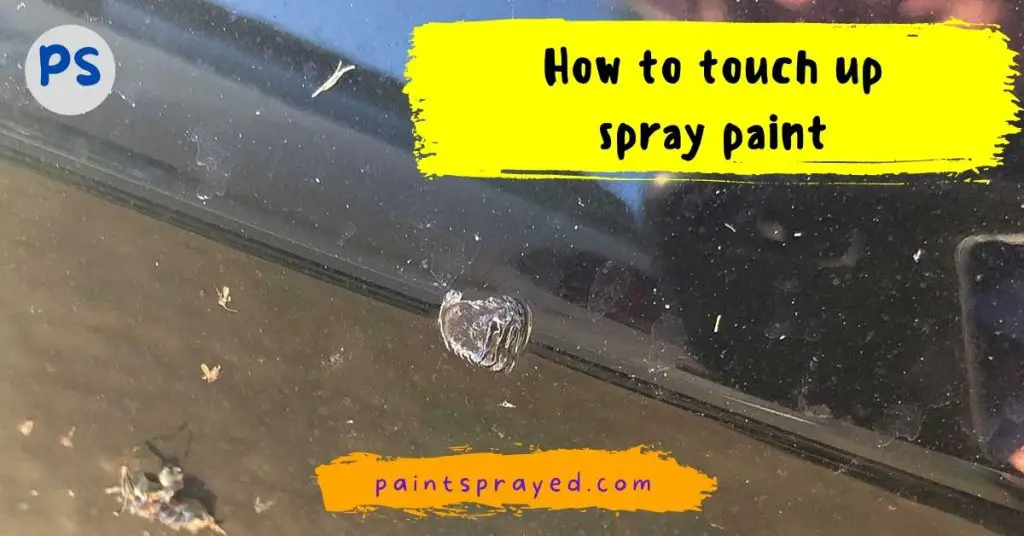 The next step is to put this brush on touch-up paint on a wet sponge. A wet sponge will help you easily blend the paint into the other paint on your car.
The third step is to use a dampened sponge and just dab it onto the touch-up paint.
Dab it onto the scratch, and then use a clean sponge to dab off the remaining paint. The fourth step is to apply a coat of clear car wax to the area to give it a shiny look.
Use of Paint Pen Application for correcting
If you know how to use a Paint Pen Application, you can repair small paint chips and touch-ups quickly so that your car won't look like it got into an accident.
Paint pens are especially useful for touching up door handles, mirrors, or other parts that you can't use your hand to directly touch up.
You can change the color of the paint pen at home. You just need to make sure the original paint pen color matches the color of your car.
FAQ's
Conclusion on How to touch up spray paint
This is it, my painting fellas! These methods will help you out in correcting your desired surfaces with touch-up methods.
Newbies should follow each step religiously in order to correct the surface which they want to touch up.
If you still have any issues after reading this easy-to-understand and easy-to-apply guide then let me know in the comments section and I will solve your issue In no time.
You need to remember that touch-up paint can be a little different than the original coat, so if you want those colors to remain true and mirror what it was like when you first bought an item.
Then use the Raabe Corp.'s Precision Color Premium touch-up paint instead.
By testing any other manufacturer's touch-ups against ours, we found that ours lasts up to twice as long as theirs in similar conditions.