This guide is for those amateurs who want to achieve the best results after completing their job.
Then this step-by-step guide is completely tested by me and my professional painter fellas.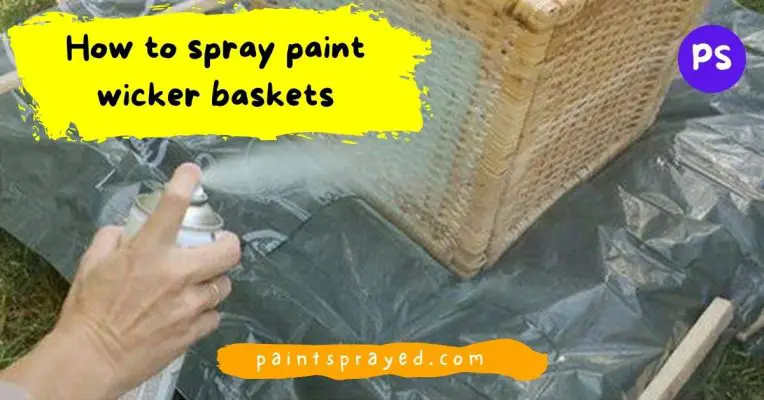 Newbies should not miss any step explained in this guide and must follow each step in order to attain satisfactory results.
Spray paint may not be the first material that you consider painting your wicker basket with but it is actually an excellent option for creating a professional finish.
This blog covers the benefits of using spray paint rather than paint brushes and how, with the right equipment, it is extremely easy to use.
Clean the wicker baskets
Clean the wicker basket by brushing it with a soft brush and wiping the dirt off with a damp rag.
Do not spray any chemicals or water on the baskets. After cleaning wash, the wicker baskets with soap and water.
Prepare the area before painting
To pro-tip learning how to spray paint properly, it's always a good idea to set up a safe and well-ventilated work area.
In my case, because it's still very cold outside I set my canned aerosols up in our garage.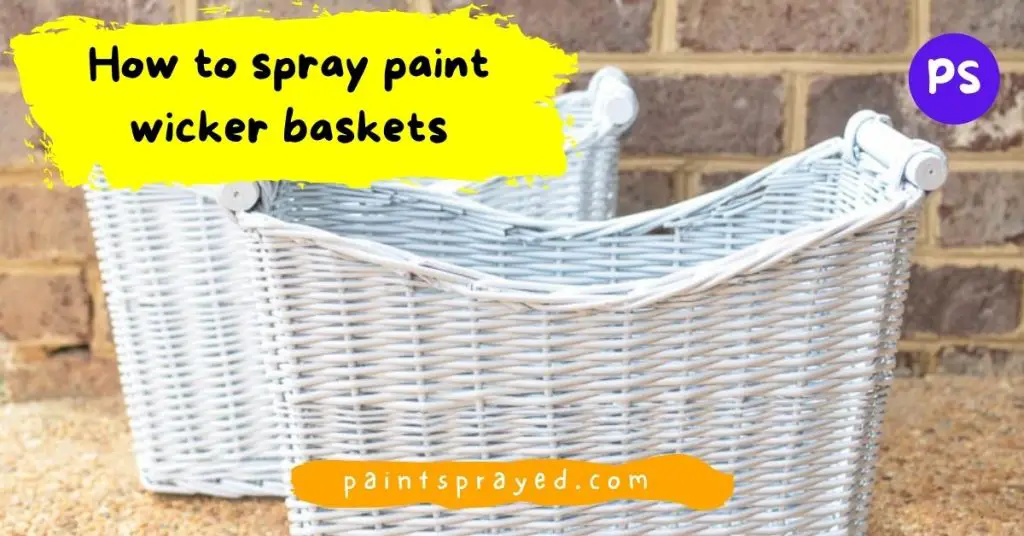 It might be your basement or even depending on the weather if you're working outdoors you'll want to make sure there's plenty of barrier between your cans and the ground beneath them to prevent rust from forming.
If you don't have something already then feel free to use household drop cloths or large sheets of cardboard as a crash pad for those cans you plan on painting with.
Apply Base coat
Spray the base coat on wicker baskets to protect them from the spray paint. If you do not protect the wicker baskets, the paint will get into the holes and crack the baskets.
Start spraying wicker baskets
Keep the spray paint at least 12 inches away from the basket and do not spray in one spot for too long.
Allowing the paint to dry before you touch it is also very important, as you could get a skin burn if you do not. After this, give the basket time to dry.
It might be a good idea to use a hair dryer because the paint is likely pretty thick at this point. After the baskets are dry, you can use sandpaper to distress the paint further.
FAQ's
Summary of How to spray paint wicker baskets
This method which I have explained to you is wholly based on the tested and tried methods.
And if you have any queries regarding this guide or any step which is confusing then let me know in the comments section.
I hope that you might find the complete guide useful so that you can get the best results after spraying painting wicker baskets of your favorite color.
If you are not satisfied with the results or have any other queries, you can simply contact us anytime.