Today In this guide I will teach you the whole process to spray painting faucets at home with satisfactory results and eye calming look.
Newbies should follow each step because this guide is best for those newcomers who were confused to spray paint faucets without messing it up. Follow all the steps explained in this guide.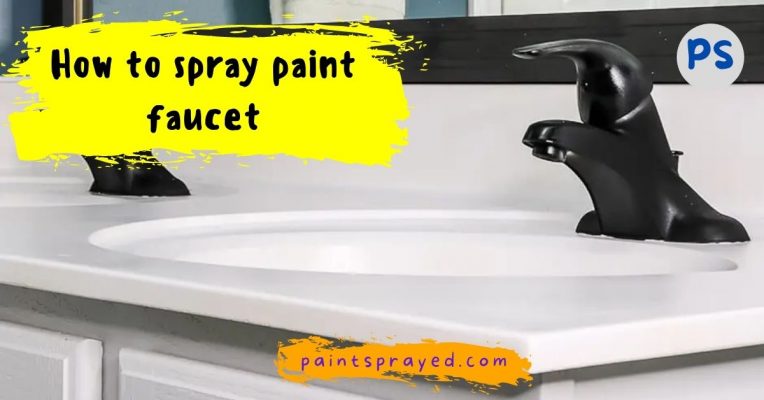 Well, you can actually spray paint your faucet and it really does look absolutely beautiful.
One thing to keep in mind is that the difference between metallic spray paint and an original ORB faucet is virtually indistinguishable.
If you don't have enough money to buy a completely new unit, updating your sink with a color like gold, copper, or brass shades via spray paint is an excellent alternative for a more contemporary look.
Spray painting is a fast and simple way of touch-ups or adding new splash shades to your faucet.
You do not need to be an expert to spray paint the faucets. You just need to know how to hold the spray painter and how to spray it on the faucets.
Here are some easy steps you can follow to spray paint the faucets:
Complete Prime procedure
Prime the surface of the faucet with sandpaper or steel wool before spray painting, which will help the surface of the faucet from being damaged.
If your sandpaper, use 220 grit sandpaper, and first use sandpaper to the faucet surface and then use 400 grit sandpaper.
Spray painting process
The best way to paint a faucet is by using metallic spray paint.
For the best outcome, we recommend you wait 48 hours before applying a second coat and always carefully read the directions so that you don't accidentally ruin your kitchen or bathroom sink.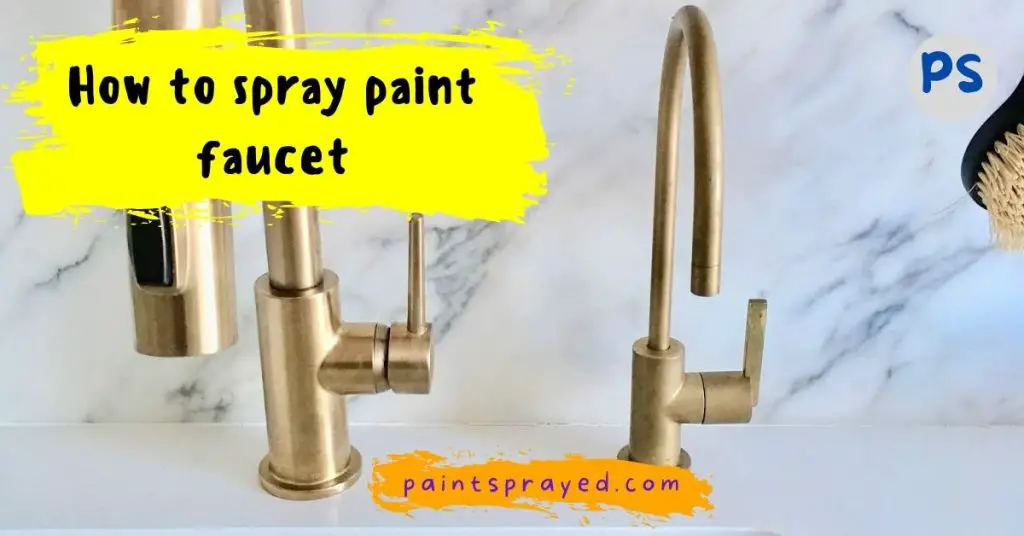 Once your spray paint has dried, it's a good idea to take off any tape you may have placed over the nozzle so that both halves fit together flush again once they've been reassembled.
The last step is to wait several days for everything to cure completely before spraying your new faucet with water and using it normally.
Prepare the faucet surface for the spraying process
Preparing the surface of the faucet before spray painting can help the manufacturer to obtain a better-quality product and enhance the effect of the decoration.
Below are some instructions to prepare the surface of the faucet:
Clean the metal surface with a metal brush and sandpaper, the surface must be smooth and clean;
Powder coat: Prepare the coating liquid according to the product specifications, after coating, the metal must be dried naturally, until the surface is fully dried, such as the metal can be firmly fixed.
The surface of the metal must be clean, if it is not clean, it is better to first use the sandpaper to go over the surface, and then clean the metal surface with detergent or vinegar, etc. After cleaning, the surface must be cleaned with sandpaper to give special treatment.
Paint: After the surface is cleaned, you can spray the paint directly to achieve the effect of the spray, such as the coating method of the metal paint is usually applied, especially for the spray paint of the metal products.
Short steps to spray paint faucet
Spray painting faucets is a fairly easy process and here are some short steps to spray paint your faucets your own self at home with satisfactory results.
The first step is to remove all the hardware from the faucet (if you choose to leave the hardware on the faucet, then you can skip stepping
The next step is to clean the faucet thoroughly.
Use a damp cloth to wipe off the remaining pieces of old paint and clean it with a solution of soap and water.
Then take your faucet outside and mask it off so that no overspray will get inside your home.
Be sure to wear a protective mask, and goggles and use a respirator to avoid getting paint on your body.
Then spray paint one coat. Let it dry (about 20 minutes) and then spray a second coat.
Let it dry for a day and then remove your masking paper and enjoy your painted faucet.
FAQ's
Conclusion on How to spray paint faucet
This is the post that will eventually help you out in spray painting faucets in your home or for your client's ones.
Newbies should follow each step explained in this guide because this guide is a proper step-by-step guide to get a calming look from your work.
If you have any confusion in your mind then comment down here and I will help you out for sure.