This guide will help you to spray paint eva foam surface and you guys who are new in this field can easily do this job without making any mess because this step by step guide has everything which you need to paint foam. Don't worry just follow these steps in order to achieve the desired results.
Do you want to change the color of your EVA foam project? Maybe you want to make your EVA Sculpture look like a different item or make it Glow in the Dark, or perhaps you want to make your EVA foam look like it is made from a material it is not.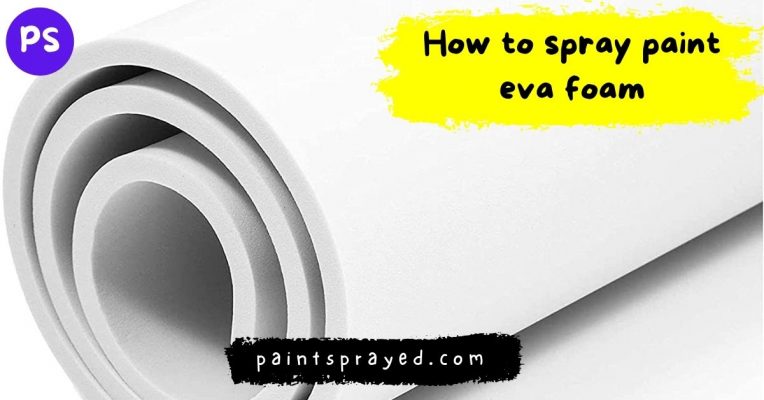 Good news is, you can paint EVA foam but bad news is, you may have a hard time getting the paint to stick! This blog will go through different painting methods and how to apply them to your EVA foam project.
Wear protective gear
First and foremost, priority should be protecting yourself from dangerous paint fumes and stubborn paint spots which can cause irritation to your skin surface. Put glasses and face mask on and also wear gloves for protection of hands and arms.
Method to spray paint Eva foam surface
Before you seal your product, you should heat seal the EVA foam. Make sure that there are no irregular foam edges, otherwise the plasic dip might peel off. This is not necessary but it's more likely to occur with low-density foam and if that happens, it's good to apply heat before dipping.
When priming Eva foam surface before painting process, you should follow the below steps:
Clear the surface of the Eva foam board by removing the dust and dirt on the surface.
Apply topcoat to the surface of the Eva foam board.
Create silky surface by sanding the surface of the Eva foam board.
Clean the surface of the Eva foa board with solvent.
You can get spray paint at any hardware store. First, make sure you have a fresh can of spray paint and that it is stored in a well-ventilated area. The spray-painting process is the same for any kind of foam. A few minutes before you start painting, remove all the iron and sharp objects from the area to protect yourself and the foam. Then, put on some latex gloves.
Spray a layer of primer on the foam and let it dry for 10 minutes. Spray 2-3 layers of light color. Then, spray 2-3 layers of dark color.
Do not add too much paint because the paint will drip (you can put a cardboard under the foam to avoid this). If the foam smells like burning, then you need to add a few more layers of dark color.
Does Spray Paint Stick To Foam?
Absolutely! In fact, spray paint is the best option you have for getting great results. It dries fast, it's easy to control, and it works well on weakly adhering surfaces.
The only thing you have to worry about is the material that your foams made of. If it's made of something like PVC or Polyurethane, then you'll have to prep your foam by sanding it. However, if it's made of EVA, then you won't have to worry about doing anything like that.
Can You Spray Paint Cosplay Foam?
Yes, you can spray paint cosplay foam with the help of a few steps. To spray paint, you need a spray paint gun and a mask. Then, you need to cover the pieces with a trash bag (not a plastic one). Then, you tape off the piece you are spraying.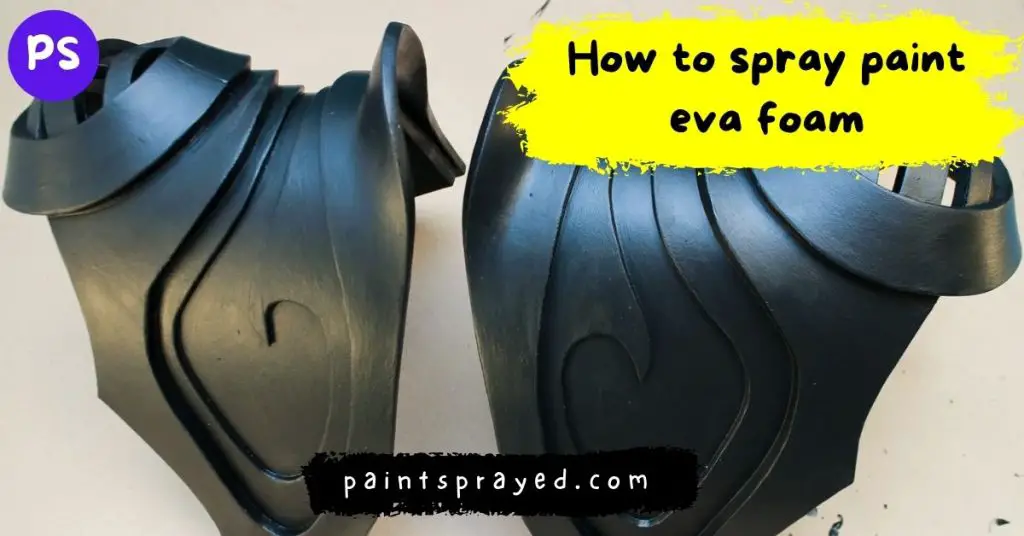 Do one small corner at a time. Then, put a coat of primer on it and let it dry completely. Then, you spray it again with the color you want. There you go, you just spray painted your cosplay!
What Kind Of Paint Do You Use On Cosplay Foam?
I personally use acrylic paint. I bought a large bottle of black acrylic paint and used it to make all of my armor. Even though it's acrylic, I actually find that it has a longer 'wet time' than most other acrylics, which is important because cosplay foam can soak up paint quickly, especially if your foam is thicker.
Do You Need To Prime Eva Foam Before Painting?
Priming helps provide a good, smooth, surface for the paint. Different paints require different primers, so it helps to understand the surface you're painting and what primer is best for it. Most people prime their Eva foam before painting it, but it's not absolutely necessary if the paint will cover well. This particular paint is one of the best paints if you're looking to prime the foam.
However, before you can use it, you need to prime the foam with a primer designed for polyurethane foam. What this primer does is creates a barrier between the foam and the paint, so that the foam won't absorb any of the paint. This helps the foam last longer and be easier to clean. The primer can be purchased separately if you're willing to spend the extra money.
What Spray Paint Can Go On Styrofoam?
The kind of paint will depend on the surface of the styrofoam. For an outdoor project like a sign, you'll want to use a paint that's made to work well outside, such as this Krylon Fusion for Plastic. For indoor stuff (like painting a styrofoam coffee mug) you'll want to use a brush-on or roll-on latex paint, like this Martha Stewart line.
FAQ's
My Verdict
That's all for the article today. Hope you enjoyed reading it. We tried to cover all the basics and points related to spray painting eva foam. If you have any doubts about the topic or need more information about the same, please leave a comment below. If you are looking for more such articles, please visit our blog you will find solutions to your problems.