Painting a fence or any wood structure is the first step to bringing out the best look of your outdoor area. You'll undoubtedly ask yourself, how do you paint a fence?
This guide is for those newbies who wanted to get the perfect finish for their wooden fence with spray paint without making any mistakes.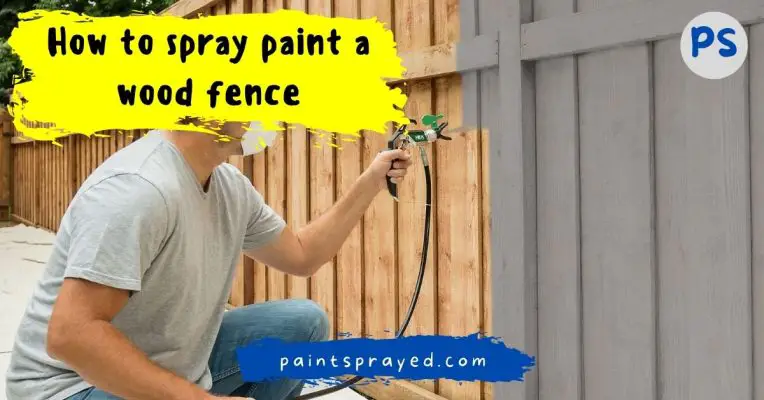 Follow each step explained in this very easy-to-understand step-by-step guide. During your fence painting project, costs can skyrocket if you try to save money by not using a power painter.
Painting a fence by hand is a time-consuming and laborious process.
A paintbrush requires hours to cover large areas, and you can't paint too much without having brush marks so better use spray paint for a better finish. You will also know the complete method on how to spray paint a fence with gaps.
Remove old paint from wooden fence
The best way to do it yourself is to use a paint and varnish remover or a paint stripper. Depending on the wood fence and the type of paint you want to remove, it will take some time.
You can also remove the old paint yourself and have the wood fence repainted. You can use this time to update the paint color and give it a new look.
Look detailed for removing paint from the wooden surfaces.
Clean wooden fence for spray painting
The paint will not last long if you don't get the fence clean. Before you paint, clean the fence with a pressure washer and a special wood cleaner.
Even if you don't plan on painting, this is the best way to clean a wooden fence.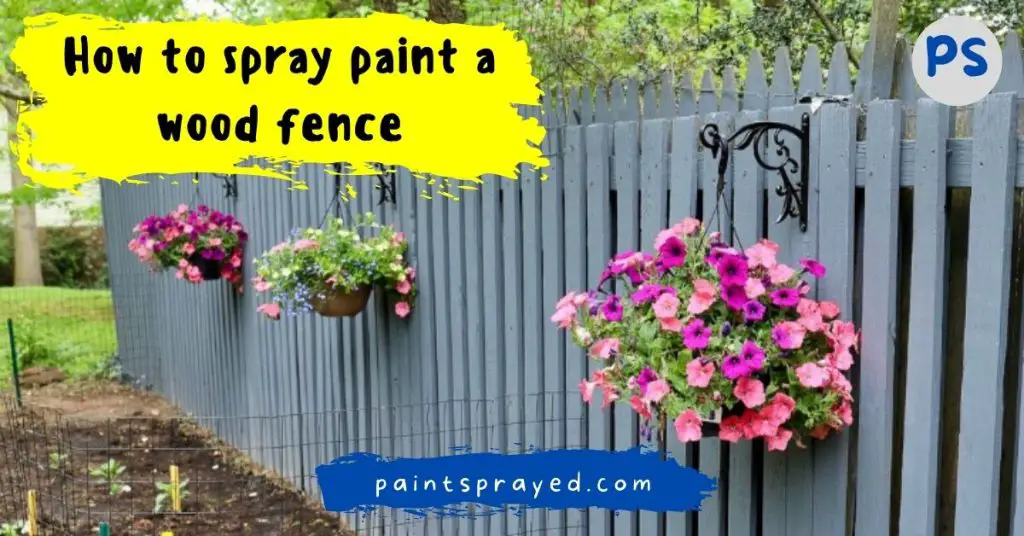 The wood cleaner will remove oil, dirt, and grime that can compromise the wood barrier, causing it to rot.
The oil and grime will also prevent the new paint from adhering to the wood. Completely dry your wooden fence with a towel before applying a new coat of paint.
Use drop cloths
You can use old drop cloths to protect the surrounding of the wooden fence.
You can lay the drop cloths on the ground around the fence and then spray the fence with water.
The drop cloths will keep the ground from getting dirty and you can simply pull the cloths off the ground and hang it to dry when you are done working.
Another idea is to use a small tarp or piece of plastic to protect the area around the fence.
It can be used to protect the plants and grass from getting dirty when you spray the fence with water.
Start spraying on a wooden fence
To paint your fence properly, it's very important that you change the spray pattern to match the texture of the fence.
Change it so that it's a vertical spray for painting a horizontal fence and change one of the jets on the paint spray gun so that it spays both horizontal and vertical patterns.
It only requires a quick pivot at the job site from side to side and you'll get a smooth even coat with no streaks.
In fact, just two coats done this way is oftentimes all you need for an ultra-smooth finish with excellent coverage.
And let the paint dry completely for 24 hours at least and review if there are any spots left that were undone by you and then fix those spots.
FAQ's
Final thoughts on How to spray paint a wood fence
This post was intended to provide a helpful guide on how to paint a fence, and we hope that you have found it useful.
However, if you have any questions or concerns, please contact us down here. We'd be happy to answer any questions or concerns you may have.
Just comment on your query and we will make sure that you get your answer as the first priority. This guide will also help you if you want to know how to spray paint a fence with gaps.
Till the next solution from us take care of yourself and take good care of your fence and clean it regularly to enjoy the fresh paint.