I will teach you how to remove spray paint from vinyl very easily with these steps which I will describe in this post. This post will help amateurs a lot I am sure about it so they don't mess up the stuff without proper direction.
Have a mess of spray paint on some vinyl siding that you'd like removed? Never fear, we have answers! In this guide, you'll learn how to get spray paint off siding, and more! Continue reading for the details.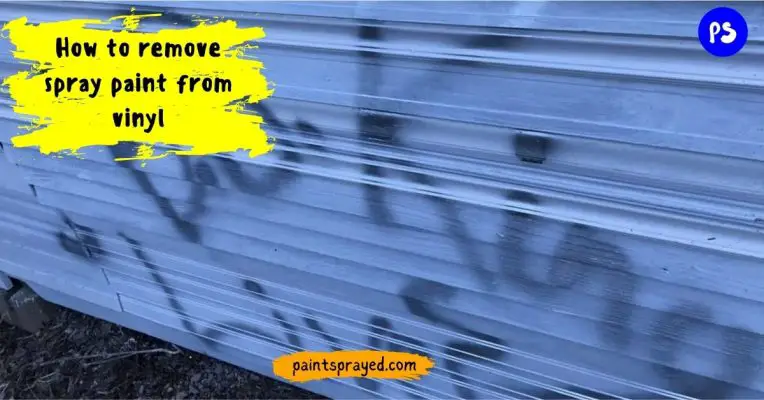 If you've got spray paint on your favorite piece of vinyl siding, there are a few ways to remove it. The best way to get rid of all that bright blue, hot pink, and orange is to gently scrub the area with a soft brush and water.
But if it is dried then this post will help you to remove the paint from the surface so sit tight!
Things you should have in your mind about removing the paint from vinyl
Don't let a little mishap like some errant spray paint on your vinyl siding get you down. Instead, take your time to read this guide completely so that you will understand the best order in which to tackle this task.
Once you've selected which solvents you would like to use, make sure to read their respective labels for any relevant cautions about applying those solvents so that it does not result in damaging your siding further or affect any other surfaces around the area too.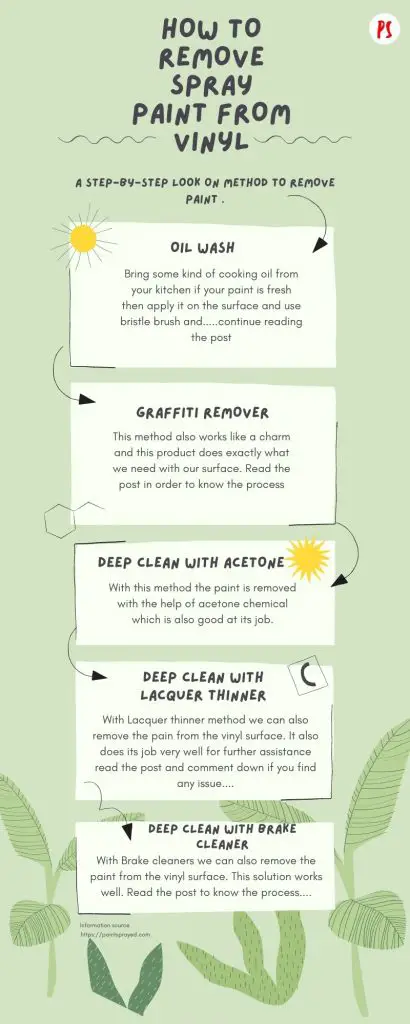 Tools you need to fix this issue
Here is the list of those tools which are required to do this job. In order to remove paint stains from the vinyl sliding these tools are a must, in my opinion, your thoughts might be different about some of the tools which I will recommend.
Coarse cloth is needed because its thick threads will help a lot in soaking paint
Coarse bristle brush required for cleaning
Graffiti remover solution
Some other solvents also needed to do this job
Removing with the help of the oil wash method
It is possible to remove spray paint from vinyl siding with an oil wash. The key to removing spray paint from vinyl siding is to take your time and not damage the paint of your house in the process.
To start, you need to have a rag, a bucket of water, a bucket of oil, and a soap. Pour the oil into the bucket of water and mix it up with soap.
Then, dip your rag into the mixture and start to scrub. Continue to scrub until the paint comes off. It may take quite a bit of scrubbing, but if you don't damage the paint, then it will be worth it in the end. Just use caution when removing the paint so you don't damage your house.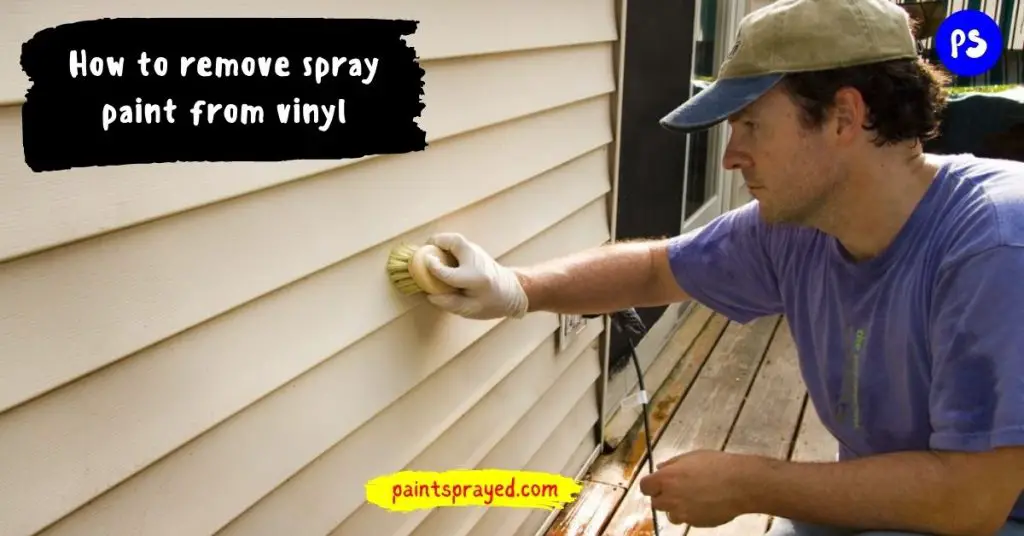 Graffiti remover method
Try using graffiti remover. If you can remove the graffiti, the most effective and safest way would be to use a graffiti remover.
It will only be effective if the graffiti is relatively new and you can work quickly. Use a clean cloth and spray the remover around the graffiti.
The potent chemical solution method
Removing all that paint with a chemical solvent, like acetone, is simply way too harsh to use on vinyl siding. I recommend you rent an airless sprayer and have it completely cleaned off. The concrete will have some discoloration, but it should not affect its overall look of it.
Acetone chemical method
Although the paint on vinyl siding is easy to remove with paint removers, it can take time and effort. Acetone is a common solvent that is used to remove paint, which is relatively safe and easy to use. Rubbing alcohol is another solvent that works, but acetone may be more effective. You can also use acetone to remove paint from stainless steel, metal, wood.
Lacquer thinner method
You can use lacquer thinner to remove paint from vinyl siding. Lacquer thinner dissolves the paint and allows you to wipe it off with a clean rag.
It might take a few tries to find the right spot to soak the rag but you will eventually find a location where the paint comes off easily.
Brake cleaner paint removing method
I used Brake Cleaner, but any similar product will suffice. Pour some of the degreasers on the paint and spread it around with a stiff brush. I like to use a brush with stiff bristles (a painter's brush works well) that has a long handle and a soft rubber grip.
Now scrub it onto the vinyl siding. Work the paint remover in with the brush and let it soak for several minutes. This loosens the paint nicely and after a few minutes (usually around 5) you can just wipe the paint away with a rag.
This process is much more effective than paint thinner. The degreaser breaks down the paint and dissolves it. After you have scrubbed in the paste, the paint is just removed with very little rubbing.
The degreaser also has a pleasant scent and does not have the carcinogenic properties of paint thinner. The degreaser solution can be rinsed off with water after you are done.
If all of these methods fail then
This method was told by one of my dear friends who is also a professional painter who is an enthusiast in painting work.
Spray paint can be removed from vinyl siding by using a chemical (Goof Off). But you must use it under ventilation and keep yourself safe from inhalation.
Then you have to wipe it off with a cloth and then wash the siding with soap and water. This is the best way to remove spray paint suggested by my friend. I haven't tried this one. But whenever I will try it then I will for sure share my experience with this method.
FAQ's
My final verdict on How to remove spray paint from vinyl
Remember to do your safety checks. If you're up to some serious cooking, wear some protective gear. Put on a face mask and some gloves.
Don't open the windows regardless of how strong the smell may seem. Stop children and bunnies from getting into the workplace while you do this process of removing paint from vinyl.
Safety is the most important thing I discuss in almost every post because whether you are a newbie or one who paints stuff often.
So, as always, I would say that I will meet you in the next post with some new problem-fixing guide. Till then take care fellas!