This post will guide you through the complete method to spray paint motorcycle parts with satisfactory results without creating any issues.
Newbies must follow the complete guide in order to get the perfect finish for their desired surface.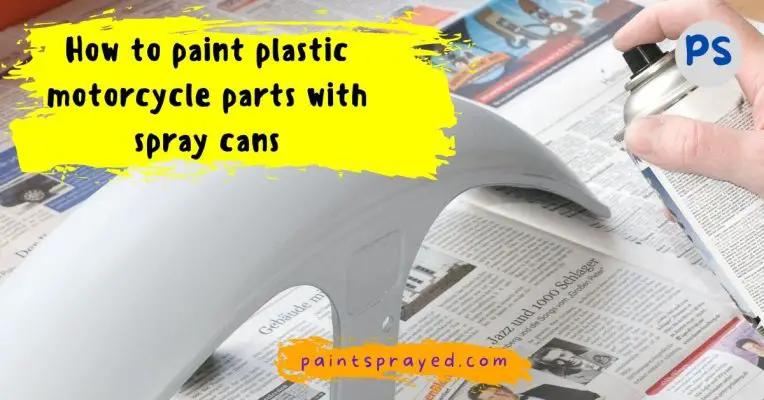 If the paint on the plastic parts of your motorcycle is cracked and failing or if you just want to change the look of your machine, then you should learn how to remove the existing paint and redo it.
The paint will not stick onto a plastic surface as well as it would onto another surface, so in order for it to really be successful next time around you should use a few extra steps and add some additives into your paint when you go to apply it.
Prepare the surface of parts
The basic thing you have to do is remove the dirt and corrosion. You can clean the motorcycle parts with a bit of solvent.
Like white petroleum and steel wool, but you should avoid using water because water and paint don't really get along.
After removing the dirt, wash the part with soap and water. That is actually the most important thing.
The paint will not stick to the dirt. After washing the part, get out of the water and dry it as best as you can.
Sand the motorcycle parts
If you have time, you can sand the motorcycle parts before spray painting them.  Just use medium grit sandpaper and sand the motorcycle parts.
You may have to sand them several times or until you feel the surface is smooth.  Use a good quality primer for spray painting. The sanding does improve the finish of the paint job.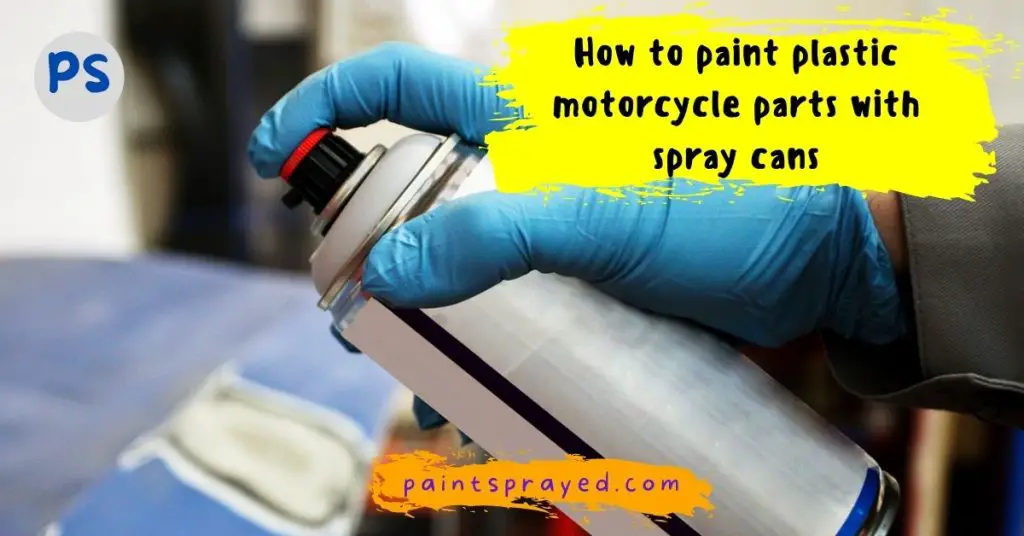 Method to spray paint plastic motorcycle parts
Lots of people have a hard time painting their plastic motorcycle parts because they don't know how to use the right kind of spray paint and the right way to prep the bike.
I wanted to share my method and results for painting plastic parts on my bike with anyone else who has had trouble doing it properly.
The best way to spray paint plastic motorcycle parts is to use high-quality spray paint.  Buy good quality spray paint made for plastic parts.
Never use cheap, discount spray paint for plastic parts. It doesn't work well and ends up giving the parts a hazy, dull look.
You don't need to sand down or prime the plastic parts before you paint them.  As long as you have good quality spray paint, you can use the parts as is.  
Clean the parts with a mild soap and water mixture, rinse them off, and allow them to dry before you paint them.
The metal parts of the motorcycle should be clean and free of rust, oil, and grime before you paint them.  
You can use a wire brush or a fine brush to clean them. Use the same cleaning solution on the plastic parts too.
FAQ's
Summary for How to paint plastic motorcycle parts with spray cans
Here it is folks! The complete step-by-step guide to spray paint your motorcycle parts by your own self is here in this post.
With this guide, you will attain the results which you want after completing your project without creating any mistakes on the surface and then later disappoint your own self.
If you find any issues in following this guide then let me know in the comments section and I will answer it soon.
Newbies should follow each step because this guide is from my own painting career and from my own solely experience which I have gained from this course of years