Here is the complete step by step guide to paint lids of jars with your desired colors to give them new life. The guide is based on my own experience and I have tested this method and then today presenting this in the shape of this guide.
Jar lids are usually made from metal and are used to keep food covered in the fridge. These lids can be used for food storage and to be placed in the microwave and dishwasher. However, they can be repurposed to be used as cake topper, napkin holder, towel ring or food presentation.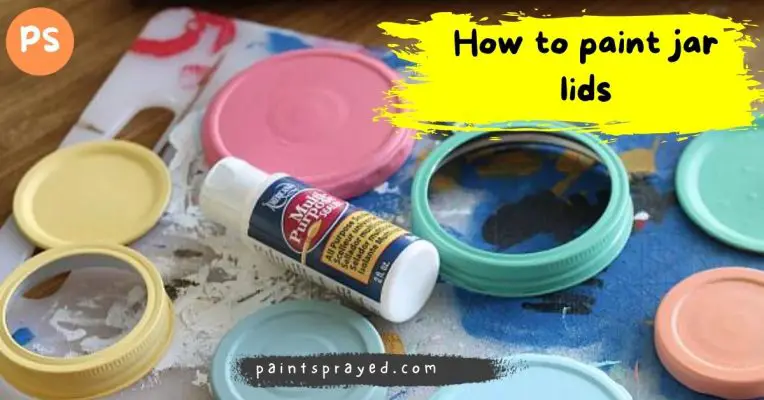 I've found some great DIY crafts to repurpose your jar lids, and I'm going to show you how I did mine. To find out how I did it, read on.
Tools you need to paint jar lids
Sand paper or sander
Paint
Paint sprayer, brush, spray paint
Primer
Protective gear
Latex gloves
Goggles
Respirator mask
Top coat for better protection of paint
Sand the surface
Sanding the glass lids before painting them will make the finished product look better and last longer. If you want a high-gloss finish, use a very fine sandpaper (400 or 600 grit) and rub gently in one direction.
Prime the lids
Here is how to prime jar lids before painting process.
Buy the right primer. There are many paint primers available in the market. You need to find out which primer is suitable for what surface.
Remove labels from jar lids. Use a razor to remove all the labels. Make sure that all the labels have been removed or else the primer won't work as it should.
Clean the jar lids with a soft cloth. Make sure you wash the jar lids thoroughly to remove any dirt or oil on the jar lids.
Scuff up the jar lids. Use sandpaper to rough up the surface of the jar lids. This will allow the primer to stick to the jar lids better.
Fill the jar lids with primer. Once the jar lids are completely dry, fill them with primer. Close the lid of the jar lids as much as you can.
Paint. When the primer is dry, paint on your favorite color.
Paint the jar lids
There are two methods to paint jar lids. One is to use the sprayer to spray the paint on the lids. The other is to dip the lids in the paint. Both methods work, but they require a bit of prep work. In first method you have to spray thin coats on the lid surface in order to get the best finish after painting it. If you spray too long at same spot then it can cause thickness in paint which will ruin your experience.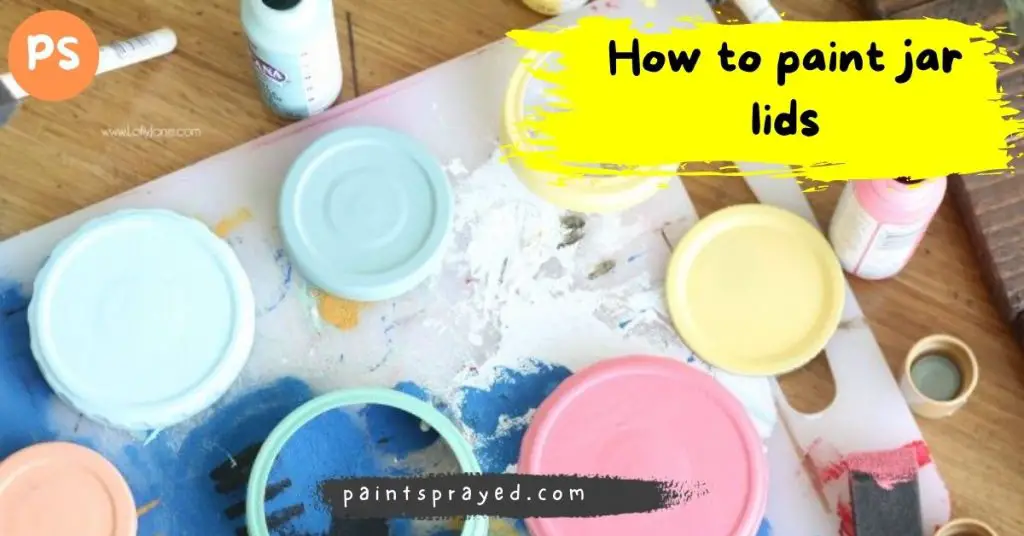 Spray in to and fro motion in order to get the desired results out of your work after completion. You can also paint with brush and same rule apply for brush painting. Prepare the paint with thinner then start painting the jar lids with forward and backward motion of brush.
FAQ's
Verdict
We hope you liked our article on how to paint jar lids at home. We know that there are many different ways to paint jar lids, which is why we wanted to share our favorite method with you. Please feel free to share this article with anyone that you know who may benefit from it. If you have any other questions related to painting jar lids, please feel free to contact us anytime in comments section. Thank you for taking the time to read our blog and we look forward to answering any questions you may have.