Here in this post ,I will teach you the method to use chalk spray paint for your projects or for your clients.
Newbies always get confused when they think of spray-painting chalk paint on surfaces but don't worry this guide will help you out in doing so.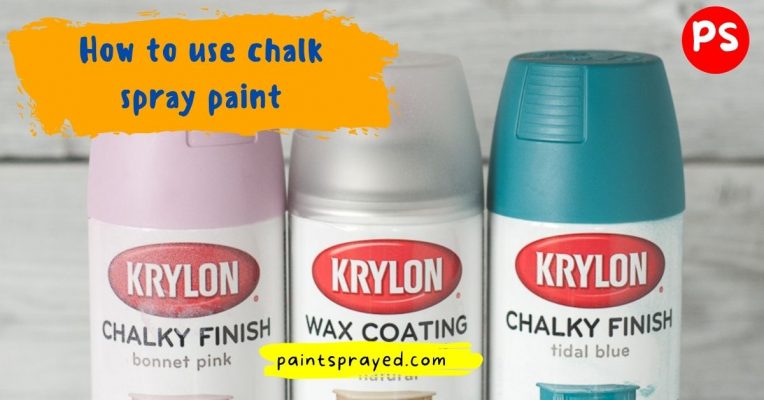 You should first shake the can well. Hold it about 12 inches from whatever you plan to paint and spray a fine mist of paint over the surface.
The paint should be dry to the touch in 30 minutes, and it should be completely dry within 2 hours. Chalk spray paint sticks better to smooth, semi-gloss surfaces.
It is best to remove any decals, stripping, or underneath coating before painting with chalk spray paint.
Also, do not paint anything which is going to be exposed to freezing temperatures, as freezing water and chalk spray paint do not mix well.
When applying the paint, hold your can approximately twelve inches above your desired surface, and spray a light mist over the item.
Allow the paint to dry completely before handling the item. If you would like more of a chalkboard look, you can apply several layers of chalk spray paint.
Should we sand the surface before chalk paint?
Sanding the surface before chalk spray painting is a good practice. It helps you achieve better adhesion of the paint with the surface.
This is particularly important if the surface is uneven, or has been previously painted. It also helps remove any dust or particles which might be present on the surface and may affect the paint later.
How to prepare the surface for chalk paint?
There are two ways to prepare the surface for chalk spray paint. You can either sand it or paint it. To sand it, you should use medium sandpaper and rub it in a circular motion.
You need to sand it in a place where you can sweep the dust away. To paint it, you should first brush the entire surface with paint that is the same color as the surface that you are painting.
The idea is to cover the entire surface and keep the original color sealed. You should be gentle with the brush and you should apply the paint by brushing it lightly in a circular motion.
The idea is to prevent it from soaking in deeply. Once you have brushed the entire surface, you can spray the paint on it.
How can we chalk paint the furniture?
You can use chalk paint on any furniture and any surface. You need to make sure that you are very careful when you use it on a painted surface.
This will ensure that you don't ruin the paint. Chalk paint brushes are good for painting large surfaces. However, for detailed work, you might want to get a special brush.
It would be wise to look for chalk paint that has a primer or sealer added to it. This will make the paint stick better and last longer.
Always start painting the surfaces that will be an easy task to do. Once you start your painting, you have to be careful not to mess up the paint.
If you need an extra touch of paint, you can use a sponge to dab more paint onto the surface. If you are painting a larger surface, make sure you work from the bottom to the top.
When you are done painting, you need to let the surface dry for about 24 hours.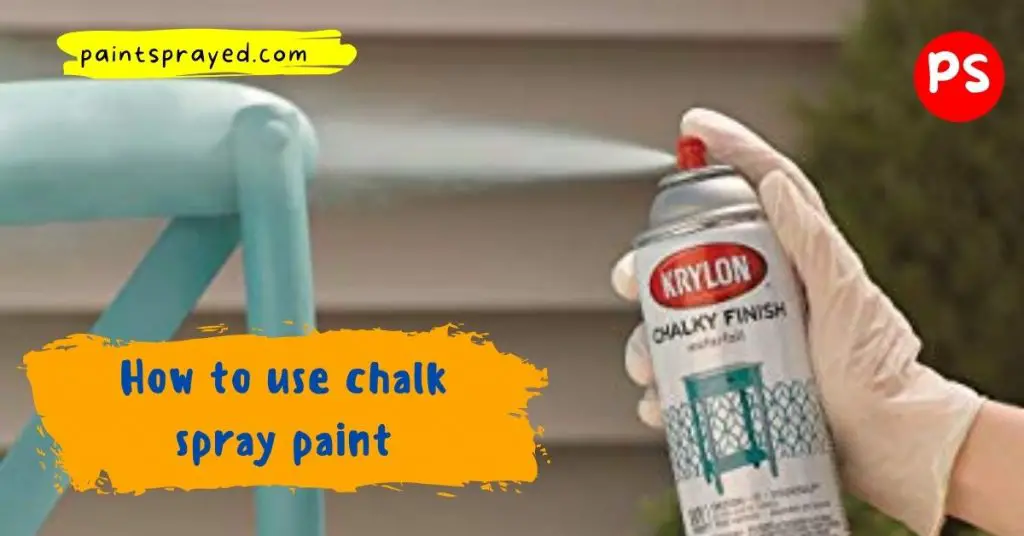 How we can chalk paint the dining table?
It is quite easy to paint the dining table with chalk paint. First, clean the surface of your table with a damp cloth. Next, let it dry completely.
When the surface is dry, choose your chalk paint. The next step is to apply a spray primer onto the surface.
Once it dries, you can begin painting your table with the chalk paint you have chosen. Just make sure you apply two to three coats.
How we can use Rustoleum spray chalk paint?
Spray paint is one of the easiest ways to personalize your home or room. It can be applied to almost any surface and offers an almost unlimited array of color options.
While there are several manufacturers that produce spray paint, Rust-Oleum is one of the most popular brands.
Why? First of all, it's inexpensive. You can get cans in different sizes at various retailers and online stores. Another reason why it's so popular is because of the ease of use.
It goes on smooth, dries fast, and doesn't get sticky or tacky. On top of that, it's easy to clean up, meaning you can do touch-ups yourself without worrying about damage to the original paint.
Is chalk spray paint easy to apply and use?
Yes, chalk spray paint is easy to use. You can easily draw on anything and anywhere without worrying about the mess.
It's non-toxic, odorless, and non-flammable; which is good for kids. You can buy specially designed pencils or use chalk from the box and you can draw on your furniture and walls.
The chalk spray paint is available in a variety of colors and finishes. There are ultracool, water base, and latex that you can use to draw on various surfaces.
There are DIY chalk spray paint kits available for professionals to use for painting and making art.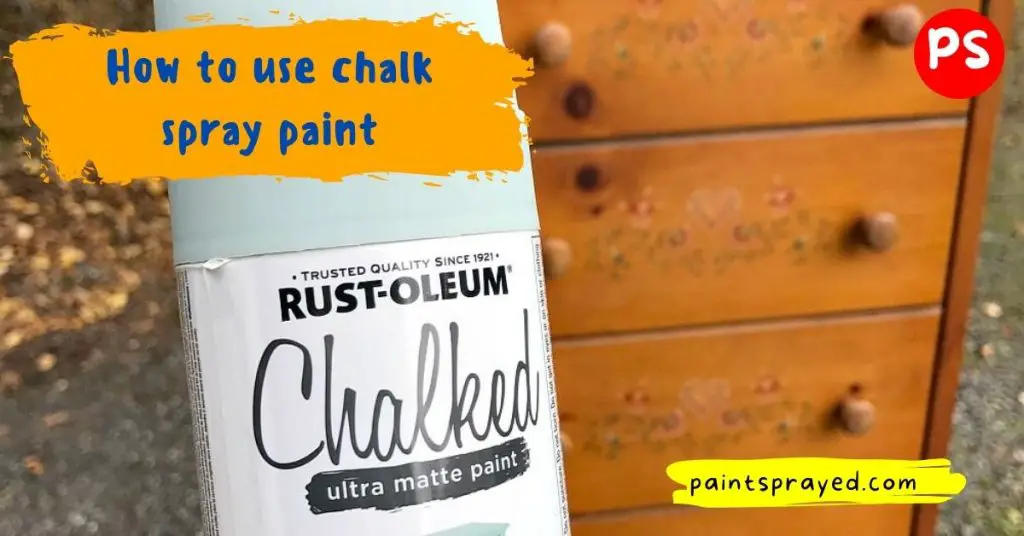 Do we have to seal chalk spray paint?
Yes, you have to seal chalk spray paint. After spraying your painting, you should leave it in a ventilated area to dry completely.
You can speed the process up by using a fan to blow on the surface. It is best to leave your painting undisturbed for at least 24 hours.
Do you have to put a clear coat over chalk paint?
Yes, you can use a clear coat over chalk paint. It depends on how glossy you want your finished product to be.
If you want a matte finish, then you can skip the clear coat, but if you want a glossy finish, then you might want to use a clear coat.
A clear coat helps to seal the surface of the chalk-painted item, making it last longer and resist cracking. However, it also makes the surface of the item appear a bit glossy.
Conclusion on How to use chalk spray paint
Here are all the queries regarding chalk paints that may arise in newcomers before starting their own projects or of their clients.
Comment down if you have any confusion regarding chalk spray painting or related to simple chalk paint. I am open to new things so if you have any tips which I have missed then do let me know. Till then adios my friends!