It's easy to get intimidated by the idea of learning how to use a paint sprayer. Even more so when you have a limited amount of time to get familiar enough with it before you start applying some coats of paint to your home or another project.
Graco sprayer machines can be hard to understand for the first-time user but this guide should help you understand how they work and how you can use them in your home.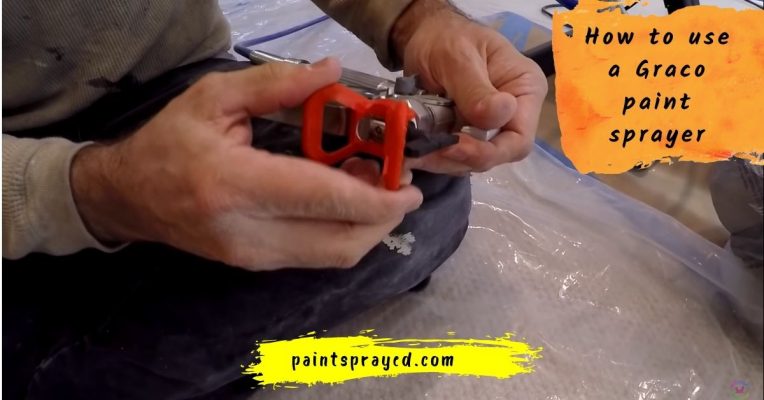 Let's begin by discussing the benefits of using Graco sprayers.
Various types of Graco spray guns
Graco Incorporated is a well-respected airless paint sprayer manufacturer with one of the most comprehensive lines in their field. However, they have an impressive range of HVLP and air sprayers available too.
Graco has customized its spray guns to be the perfect choice for many people so, here's a quick run-through of some of the most popular Graco spray guns out there.
Graco HVLP paint sprayers
Graco HVLP sprayers are something to behold. They are accessible and easy to use, even if you've never used a turbine-powered spray gun before!
Their line of Graco paint spray guns loosens your creative grip on all your projects no matter how big or small they may be.
We carry the entire line of these innovative tools in our store near you so that you can fully get acquainted with some of the most useful power tools available to date.
Graco airless sprayers
Graco has a wide range of airless spray guns in their product offering and it can be a bit overwhelming to choose which one is right for your project.
We can help create the perfect configuration for your application by evaluating what kind of paint you intend on using and also how much area you're planning on painting because we can customize an ideal spray gun setup that caters to both your requirements.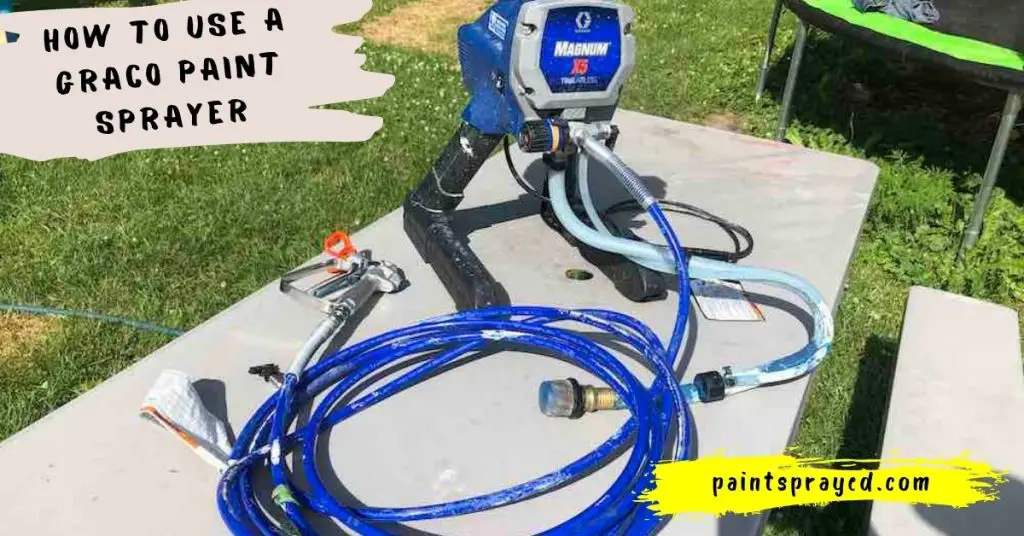 Graco Airless Spray Guns come in a range of options for every level of experience, from rental shop owners to newbie painters!
Their solutions are without question the most reliable, and most user-friendly on the market. These products can be used by just about anyone and they will give you results that are unparalleled in quality.
Can we paint interior walls with an airless paint sprayer from Graco company?
Here's what you'll want to keep in mind when learning how to use a Graco paint sprayer properly. First of all, you must understand what you're painting.
Thick paints are likely too much for a wall coating unit. On the other hand, thinning them before spraying will ensure your troubleshooting time is kept to a minimum while still reaping the best possible results.
Things you will be needing for this project to be completed
Paint sprayer
Optimally sized nozzle
Old cardboard box to test before working
5-gallon bucket
Stir Sticks to stir the paint properly
Protective stuff like face mask and goggles etc
Plastic sheet to cover the surface
Masking tape to tape the sheet
Ladder (if it's a large project)
Prepare yourself and the work area
To prepare your space, clear the room of all furniture pieces and choose a safe place to work outside the workspace where you will set up.
You will need to cover any taps in order to avoid getting paint on them; cover or wrap anything you wish to protect so that it does not get covered in paint – also ensure that there is enough lighting with plenty of room for your chosen surface.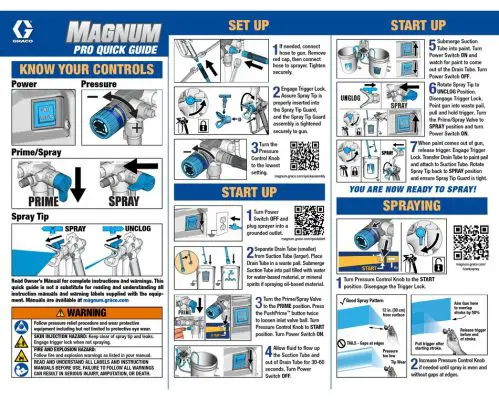 When working with coatings and preparation, it's important to make sure you have the correct protective equipment on – you may not want to wear a heavy-duty facemask if you don't plan on using the provided respirator – and that your workspace is well-ventilated.
While many people take care of a lot of these preparations without taking the time to think about what they are and why they should be doing them in their work area, we wanted to remind our readers that these precautions need to be taken since there can potentially be harmful substances in your coating such as solvents or petroleum products.
I strongly recommended that my readers who have concerns about staying safe while making repairs around their home take extra time while preparing themselves and the project so that they do not put themselves or others at risk.
Setting up the sprayer
Getting a paint sprayer set up can be intense. There are so many things one has to take care of when they operate the equipment. We understand that it can get exhausting at a point but you have to let it not get to you and the best way not to burn out is by taking some time off every day as an art restorer.
The way you implement your epoxy paint will determine how long it lasts. You will want to make sure the layers are smooth, so that leads us into learning about your paint sprayer which is what we're going to do here or if you already know how to use your paint sprayer like an artist, the rest of this article won't be for YOU!
You need people in your team whom you can trust. Well, we're starting at layer number 1 (setting up). Prepare your sprayer by turning the nozzle around and unlocking the trigger lock.
Ground the metal section of the sprayer to get rid of any static charges and then squeeze it once to release any build-up pressure.
Start up your sprayer!  The first thing that you should do is lock the trigger. The next thing is to put switch the prime valve to the drain or prime position. Now, immerse the pump in water and pump it up, this will ensure that all of the air is released from it.
Using a hose attach it to the spray gun and flood gun at which point you will know if your hose is working correctly by watching for any leaking.
Make sure they are completely free of air prior to applying any chemicals because doing so can cause damage to your sprayer as well as yourself! Finally plug your sprayer in, press start, and go spraying.
Testing the sprayer before using it on the project
It's always a good idea to test the gun before you spray on your actual wall to ensure that you've selected the correct paint pattern. Place a piece of scrap cardboard on the floor.
Set the pressure control dial to an appropriate mid-range setting and twist the nozzle until it points directly at the cardboard.
Stand at least twelve inches from your target in order to properly gauge effects and use gentle, steady pressure when squeezing the trigger for best results.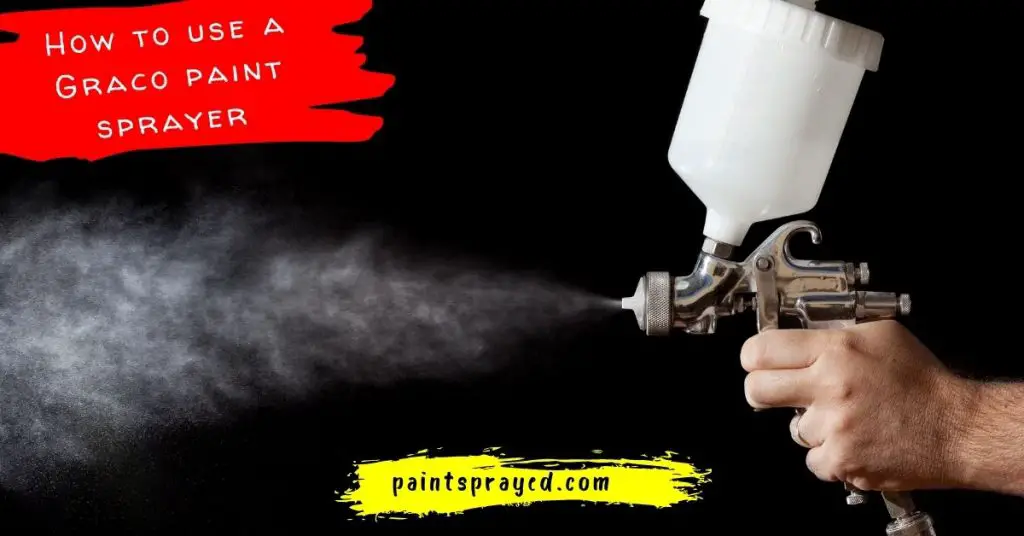 I tried out our sprayer on the cardboard to make sure that it was working properly. I noticed that the paint wasn't evenly coating the entire surface.
It seemed to just drop off towards the edges, not really allowing for any sort of blending capabilities. A slight adjustment of pressure fixed this right up, however testing and dialing in your sprayer will be a constant process– so don't worry if you notice some unevenness after the first try.
Finally, paint the wall
When your outdoor surface walls such as your patio, balcony, or driveway need a touch-up, you can achieve it in no time with polyurethane paint spray. Why spend hours doing this important task with brushes?
Painting your walls is a process. It does not happen overnight nor can it be achieved with one quick spray of paint. Start by spraying the main body of the wall.
To do this, hold the paint roller at a 90-degree angle to the wall and apply even strokes of even pressure in a consistent direction across the surface.
Now Finishing up everything
When you are done using your paint sprayer, it is your responsibility to make sure the area where you were painting is put back in order.
Get all the things back in place if you moved any before working on the project. And remove the covers and clothing which were used to prevent paint from dripping on the surface and on the other furniture.
FAQ's
Conclusion
At the end of the day, the most important thing is to make sure you're using the proper tools for the job. Whether you're a painting novice or an expert looking to upgrade your current setup, I hope my guide on how to use a paint sprayer has given you the information you need to get the job done quickly and easily. Happy painting folks.