Today I will teach you the method to paint ATV bikes with own self with satisfactory results without creating any mistakes on the surface.
Newbies are requested to follow each step explained in this guide to get the best results out of this post. I have used POR-15 Chassis Black spray paint for painting ATV frames and it was the best paint for atv frame. And the second best paint for atv frame which I used with paint sprayer and brush was Magnet Paint UCP99-01. This paint gave excellent results to me when I painted my own ATV. You can also use this paint with cheap paint sprayers in the market. Another spray paint I used for painting ATV frame was Dupli-Color MC201 which also gave great results.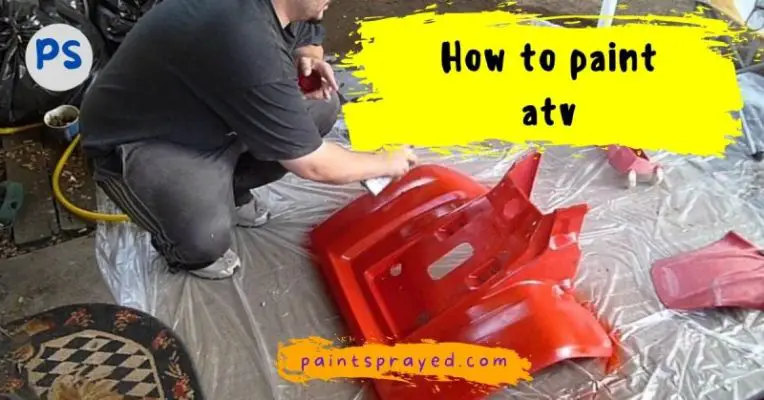 Got an ATV that looks all beat up and salty, but you don't have the money to buy a new one, or start saving up for one?
Well, that's no problem at all! You can paint your ATV with rustoleum and make it look brand new again! First, clean the dirt off your ATV.
Then, lay out a drop cloth to protect your floor against drips. Following this, spray the ATV with the rust paint remover.
Something like Ospho will work great. Let it sit while you prepare the rest of your supplies.
Tools you need to do the job
Buy some old clothes, you'll probably get paint all over them. Get some black spray paint and a rattle can for it, a light gray for the main body, a dark grayish brown for the tires and rims, and a lighter gray for the spokes.
Also get some rust paint remover, a large sponge and some sandpaper. Next, use your sandpaper to take the rust off of the ATV.
Use the rust remover for the large chunks. Use the sponge and the rust paint remover for the smaller pieces. Wash your ATV with the rust remover. Dry it off. Now it's time to paint.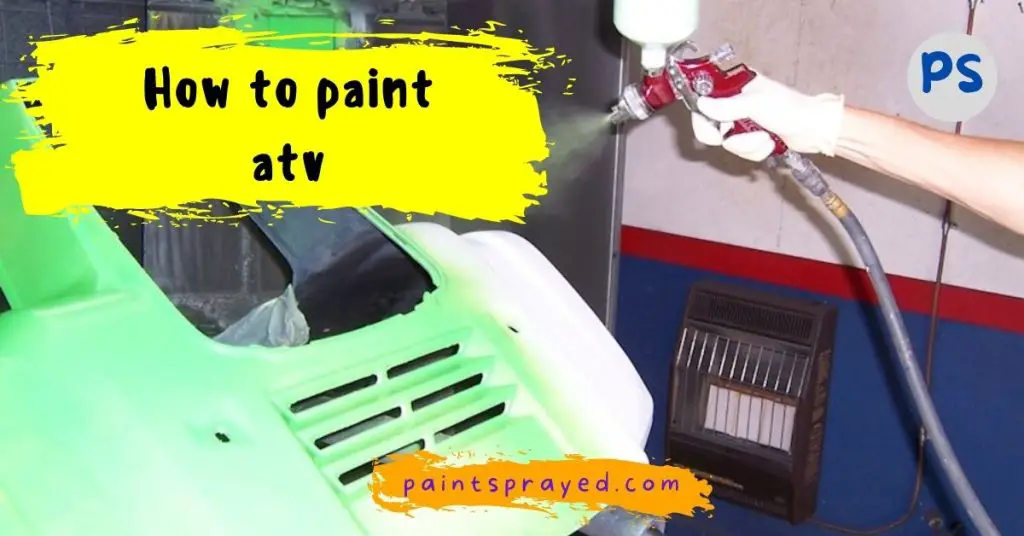 Sand the surface of atv bike
Before painting ATV, the surface should be cleaned and degreased. Sanding is the final preparation for painting.
Sandblasting can be used for large areas, but for smaller areas, an electric sander is more appropriate.
If you plan to sand the surfaces by hand, use 100 grit sandpaper and sanding blocks as well as a vacuum cleaner.
If there are edges in your ATV, like the edges of the frame and the plastics, use 220 grit sandpaper and a small block to do the edges.
Sanding with 400 grit paper should be done before the final coat of polyurethane comes out, since this will give the paint a nice smooth finish.
You can use some spray paint to see if your surface is smooth or not.
Method to paint ATV
First, you need to prime your atv. Just spray some primer on there and spray it all over the atv. Make sure you spray all the spots.
Now, let it dry for 4-6 hours. Then, you need to sand the primer with fine grain sandpaper. After that, you can put on a layer of yellow paint.
Let it dry for a little while, and then you can sand that layer with medium grain sandpaper. After sanding, you can spray on a layer of clear coat.
When that dries, you can spray on white or blue paint. When you are done with the paint, you can seal it with a couple of coats of sealant. Be sure to spray it on evenly.
Short steps to paint atv bike
The steps are as follows:
Wash the ATV using a garden hose.
Scrub the ATV using a cleaning agent such as Purple Power or Kaboom.
Apply a layer of rust preventative primer to the ATV.
Apply a coat of high-performance auto paint to the ATV.
Apply a second coat of high-performance auto paint to the ATV.
Apply a layer of rust preventative primer to the ATV.
Apply a layer of clear coat to the ATV.
Apply a second layer of clear coat to the ATV. These steps apply for conventional, water-based paints. However, water-based paints have a number of drawbacks, including an inability to protect against extreme weather conditions. Edges created by the paint will wear away within a few months, exposing the metal beneath it. Additionally, traditional, water-based paints can cause rusting, and applying multiple coats of the paint can be both tedious and labor intensive.
FAQ's
Verdict of How to paint ATV
Here it is folks! The complete guide to painting on your ATV bike is here in my post and it will give you the best results if you follow it wholly and completely.
Newbies are requested to follow each and everything in this guide in order to save themselves from disappointment after messing up the surface without knowing the process.
Still, if you have any queries related to this post then let me know in the comment section and I will answer them.